I Have Made My Website, What Is Next?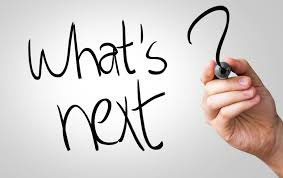 During the construction of your website we have been focusing on design, layout and technical issues and not focusing on marketing the site. It won't take you long to realise that web marketing is as bigger job, if not bigger, than actually making a website.  It is also an area in which a lot of money is changing hands at present, and probably this trend will continue into the future. So what is next?
1. Links, Links, Links
You need to immediately find inbound links to your site. The first place to start is with directory websites such as Localist, Yellow Pages or Finda. Make sure you have a pin and a listing on Google Maps – which is very important for mobile searches. Do not delay in this task.
Getting inbound links from other websites greatly advantages you in two ways:
firstly you start getting traffic from the link as soon as it is live
secondly Google will have more conduits into your site and therefore will find your site easily and index it more quickly.
More importantly though is that each inbound link into your website will be viewed as a vote of confidence by Google and the other major search engines. The more votes of confidence that Google collects on your site the higher it will move you up the search results pages.
It's worth mentioning two Google resources at this point: the Google tool bar and the Google website for Webmasters. The Google Toolbar has an important tool on it that measures the current page's PageRank™. PageRank™ it is a patented Google technology that ranks pages according to Google's own special algorithm. The Toolbar will show you the rank of any page from one to 10, 10 being the best.
Even large websites that have good traffic find it difficult to get a high page rank. If your site has a page rank of five, that would be very good. The Google website for Webmasters is an interesting place to find out what Google recommends in terms of linking and optimisation. It's a good place to start and offers an excellent orientation to the world of search.
2. On Page Optimisation
You should be careful not to remove critical keywords or keyword phrases from your website. Your homepage in particular should repeat your most important keywords a number of times. The WordPress content management system has special, page by page title, description and keywords fields for you to complete. You will find these fields underneath the WYSIWYG editor. The three that start with "Meta" are the ones to focus on.  Meta means "information about information". These three fields gives you the opportunity to feed information to search engines directly.
But on-page optimisation is about a lot more than just meta tags. In fact everything on a page: its headings, the amount of text, the frequency and density of keywords, how the HTML is structured… all count towards its PageRank™.  Ideally, each page on your site would be optimised for a different search phrase. You will need expert help with this, see the "SEO" link above.
3. Build E-mail Lists
E-mail marketing is cheap and fast. You will need to study up on issues of compliance regarding the Spam act, but if you can satisfy these requirements, e-mail can add real dollars to your bottom line. There is no need to hesitate, you can simply start collecting e-mail addresses and sorting them into groups immediately in your desktop mail client.
Once you get over a couple of hundred e-mail addresses you will need a more robust e-mail marketing solution (than sending e-mail from your desktop) as most ISPs choke large volumes of outbound e-mail.  This will include a third-party websites such as mailchimp.com who will report on bounced mail and report on who clicked what links in your outbound email. Mailchimp has HTML templates that allow you to dress your email up, but note that a plain text email will pass through spam filters more easily than its HTML counterpart. This is because spam filters look for hypertext links and images in email and can falsely categorise you HTML email as spam.
Mailchimp also has mobile apps so you can monitor "campaigns" (outbound messages) and see stats on your lists and sent mail. You can also use these apps to harvest email at your POS or tradeshow stall, say in conjunction with the chance to win some product or service. More on email marketing here.
4. Accelerate with Google Ads
You may wish to consider a Google Adwords campaign – although Adwords have become quiet pricey as more and more people compete for the same keywords. You probably need to allow a budget of $500 -$1,000 per month as a starting point.
It is going to take some time to get the search engine position that you want – more than 3 months and probably more than 9 months. If you are not working on linking as described above then your website will never really perform very well on search engines. If you need immediate traffic to your site from Google then you may consider running a Google ad campaign for the first 3 to 6 months after your website goes live. Here is more discussion on paying for ads on Google's Adwords platform.
5. Social Networking
There is still a lot to understand about social networking and how it can be used to market websites. Be wary of hyperbolic statistics that do not relate to NZ and Australia as social networking sites are used much more in the US and UK.
Also, social networking does not apply to every type of business e.g. pubs and clubs do well with Facebook when promoting a visiting band. A manufacturer will not do well; they will collect 12 "likes" and 2 "friends" and their Facebook page will float out there as negative advertising.
Although there are some spectacular examples of social networking creating massive traffic to a website, in most cases there is an enormous amount of time invested in building an audience before networking would produce any money. Many businesses for example have a Facebook page and use it to interact with their customers but converting this  interaction into sales is tricky and can even contravene the user policies of the social networking site. So while it might be good to start to understand more about Facebook and Twitter there is a lot more water to go under the bridge before they become everyday marketing tools.